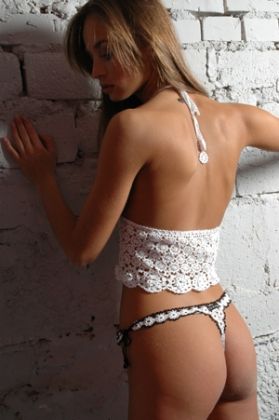 Koniakow handmade lingerie...
Sexy KONI-Art Lingerie, Luxurious Handmade Lace Underwear
For centuries this exquisite lace from the hills of Poland - Koniakow was available only to royalty. Now, all the elegance of Koniakow Lace has become available in some of the most beautiful intimate apparel, available today.

Browse our catalog of KONI-Art's handmade lace lingerie and discover the beauty of Koniakow Lace and lace underwear.

Women lingerie due to it's quality and ingenuity have already become real adornment for many women. Lace Bras and panties from Koniakow are connected with elegance, style and good taste.

KONI-Art underwear is handmade from pure, finest cotton threads. You can be sure it is professional handmade lingerie for a very long time. You can wash it, iron it and our lingerie will not shrink, or extend and threads will not change their propriety.
More about Koniakow HandMade Lingerie HERE